Tiki King's Ukulele Database:

Westminster


Made in Japan
I have seen both Soprano and Bariton Westminster Ukuleles. Appears to be fairly modern, 1960's or later. Has "Westminster" in gold "old english" style lettering on headstock.
Westminster also made accoustic and electric guitars. They specialized in copies of popular guitars of the time such as Fender, Vox and Gibson. I belive the "Parent" Company was Matsumoku of Japan, a large woodworking firm. The "Westminster" company is belived to have gone out of business in the 1980's. In the Late 1970's though the mid 1980's, Matusmoku was contracted to make the majority of Washburn electric Guitars. In 1979, Matsumoku began to market its own guitars under the "Westone" name

Back to the Tiki King Ukulele Database!



Back to the Tiki King Homepage!
Ukulele, Ukelele, Ukalele, Uke!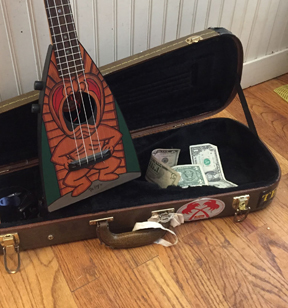 Like what we are doing?
Your generous donations
Help keep the research going,
and the pop-up ads absent!

Don't like PayPal? I am also on Venmo! @Tiki-King



looking for some cool Uke Swag?

Neat Ukulele T-Shirts, Mugs, and More
Many Designs to choose from!
Your purchase helps support this database