Tiki King's Ukulele Database:

Uilani


I have heard of Uilani in reference to two different Ukuleles.
One that is associated with some fine handmade custom Ukuleles built in Hawaii, by luthier Loren Yoshimura. As I understand it, Loren builds only to special order, making each Ukulele unique.

Uilani Ukuleles
94-570 Laenui Street
Waipahu, Hi. 96797
Shop# 808-677-4559

The other Uilani is associated with inexpensive Chinese built Ukes imported and distributed by the "Pignose" company.

Back to the Tiki King Ukulele Database!



Back to the Tiki King Ukulele homepage!
ukulele, ukelele, ukalele, uke!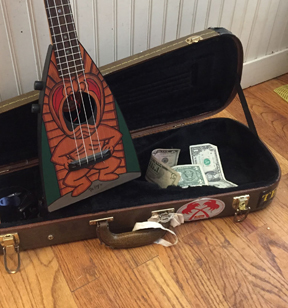 Like what we are doing?
Your generous donations
Help keep the research going,
and the pop-up ads absent!

Don't like PayPal? I am also on Venmo! @Tiki-King



looking for some cool Uke Swag?

Neat Ukulele T-Shirts, Mugs, and More
Many Designs to choose from!
Your purchase helps support this database