Tiki King's Ukulele Database:

S.S. Stewart


Made in USA. circa 1920's-40's. S.S.Stewart was a banjo manufacturer in the late l800. S.S. Stewart also had it's Ukes made for them by other companies, including Martin. I have seen these called, (incorrectly) J.P.Stewart, J.S. Stewart, P.J. Stewart, S.J. Stewart, and a host of other combinations of J, P, and S. This is due to the Label, on which S.S. Stewart is written in stylized cursive, and all three S's are slightly different in size and shape.

Back to the Tiki King Ukulele Database!
Back to the Tiki King Homepage!
Ukulele, Ukelele, Ukalele, Uke!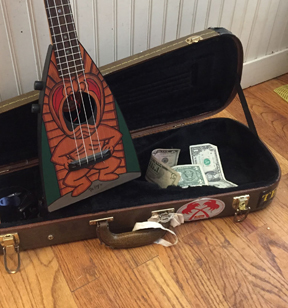 Like what we are doing?
Your generous donations
Help keep the research going,
and the pop-up ads absent!

Don't like PayPal? I am also on Venmo! @Tiki-King



looking for some cool Uke Swag?

Neat Ukulele T-Shirts, Mugs, and More
Many Designs to choose from!
Your purchase helps support this database