Tiki King's Ukulele Database:

Lyon and Healy


Originally Founded as a harp Company in Chicago in 1864 by George Washburn Lyon and Patrick J. Healy. In the 1920's Lyon and Healy made many instruments, and were known for unusually shaped and often very ornate instruments, including Ukuleles. Lyon and Healy are still in business today, but to my knowledge only make harps

Back to the Database! Back to the Tiki King Homepage!
Ukulele, Ukelele, Ukalele, Uke!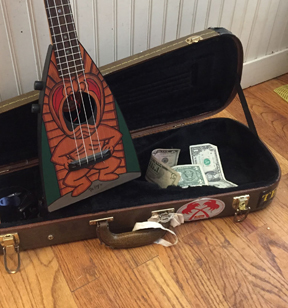 Like what we are doing?
Your generous donations
Help keep the research going,
and the pop-up ads absent!

Don't like PayPal? I am also on Venmo! @Tiki-King



looking for some cool Uke Swag?

Neat Ukulele T-Shirts, Mugs, and More
Many Designs to choose from!
Your purchase helps support this database