Tiki King's Ukulele Database:

Graziano


Built by Tony Graziano in Santa Cruz, Ca. some of the richest looking and sounding new Ukes on the market today. Tony makes all sizes, four, six, eight strings. Electrics, and more. For a brochure, write or call Tony Graziano, 1016 Seabright Ave., Santa Cruz, CA 95062. (831) 423-2517 or (831) 479-3590 shop/fax

Websight:www.grazianoukuleles.com/
Email:tonygrazianouke@cruzio.com


Back to the Database! Back to the Tiki King Homepage!
Ukulele, Ukelele, Ukalele, Uke!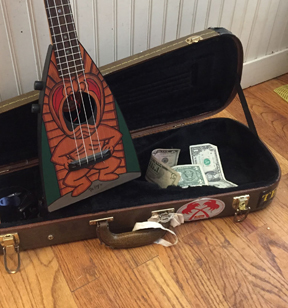 Like what we are doing?
Your generous donations
Help keep the research going,
and the pop-up ads absent!

Don't like PayPal? I am also on Venmo! @Tiki-King



looking for some cool Uke Swag?

Neat Ukulele T-Shirts, Mugs, and More
Many Designs to choose from!
Your purchase helps support this database