Tiki King's
Virtual Bartender
The Sneaky Steve


3 oz spiced Rum
3 oz pineapple juice
lime wedge
Sprite (or lemon lime soda)
in a highball glass, combine rum, pineapple juice, stir.
fill with ice cubes, and top up with soda, squeeze in Lime, stir lightly
garnish with an orange slice
Back to
Tiki King's virtual bartender
at:
www.tikiking.com
Because someone,
somewhere,
needs a Cocktail right now...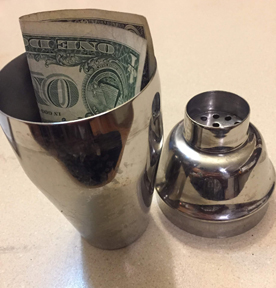 Like what we are doing?
Your generous donations
Help keep the bar stocked,
and the pop-up ads absent!
Don't like PayPal? I am also on Venmo! @Tiki-King