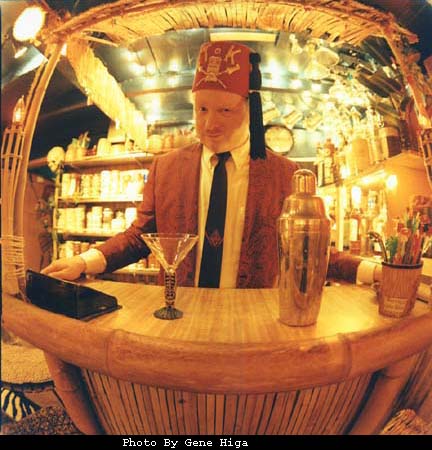 So, You want a drink? well you have come to the right place. Here you will find drinks in all shapes and sizes, so I know there is something to suit your imbibing preference. As you look around, you may find a couple drinks that seem to be the same recipe, but have different names. Cocktails are like that, so go with it. After you have been to a couple of bars, you will find that sometimes there is two names for one drink. But I say why not? it gives you an excuse to drink both, just to make sure. But enough of my yakin', What can I get you?

Hey! Wanna watch me shake things up? Watch me make cocktails on my youtube channel!
(opens in a new tab/window)
and live on Facebook Tuesdays at 8pm pacific Like what we are doing? Your generous donations Help keep the bar stocked!

Don't like PayPal? I am also on Venmo!
@Tiki-King
Tiki King's
Virtual Bartender
Here you can look up cocktails
by name or main alcohol content.