A Tuba Thomas's Favorite!
More fun than
being stuck in
the cellar with
fred Mertz!


Tiki King's
Virtual Bartender
Rum Ricardo... A Tiki King Original!


1 1/2 ounces white Rum
1/4 oz fresh lime juice
1 tsp sugar
Cola
In a tall collins glass, combine Rum,
lime and sugar, stir to dissolve.
fill glass with ice, top with cola.
Better than being stuck in the
celler with Fred Mertz!
Back to
Tiki King's virtual bartender
at:
www.tikiking.com
Because someone,
somewhere,
needs a Cocktail right now...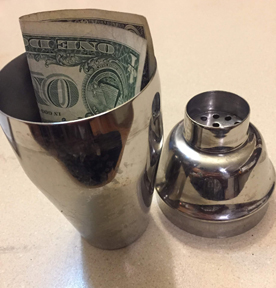 Like what we are doing?
Your generous donations
Help keep the bar stocked,
and the pop-up ads absent!
Don't like PayPal? I am also on Venmo! @Tiki-King