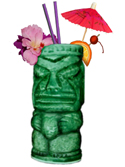 Tiki King's
Virtual Bartender
O'Briens gone Hawaiian cocktail... A Tiki King Original!


1/2 oz bannana-real puree
1/2 oz coco-real syrup
1 oz smith and cross navy strength rum
1 oz irish whisky
1/2 oz coconut rum
1/2 oz plantation over-proof OFTD rum
1/2 oz lime juice
3 oz pineapple juice
dash of blue curacao
dash agnostura bitters
Combine all ingredients in a shaker half filled with cracked Ice, shake, and strain into a hurricane glass or Tiki Mug full of ice cubes. garnish with an orange slice, cherry and sprig of mint.
Back to
Tiki King's virtual bartender
at:
www.tikiking.com
Because someone,
somewhere,
needs a Cocktail right now...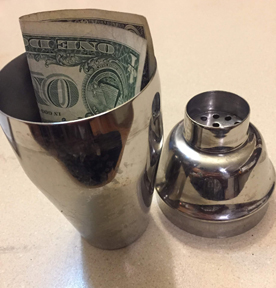 Like what we are doing?
Your generous donations
Help keep the bar stocked,
and the pop-up ads absent!
Don't like PayPal? I am also on Venmo! @Tiki-King