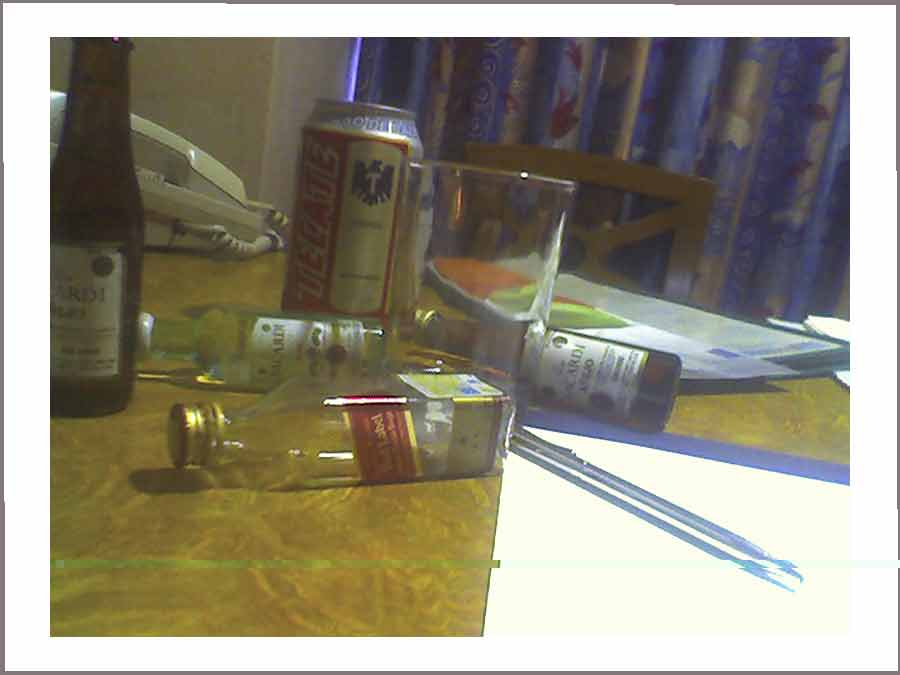 Tijuana
The paved over dust of the bones of the Conquistadors, a savage under current that whispers of fierce Aztec gods and bull fights. Projects long ago started and never realized, crumbling like ruins. Cinder block temples with Rebar sprouting like pampas grass from the unfinished foundations, as plentiful as the shacks made from cut up billboards and old pallets. I felt like if you knew where to listen, the stories would ooze from the shattered pavement like the sweat that you can never really wash off. The odd juxtaposition of sever decay and proud beauty leaves you unsure if you should cry for these People, or bow before the warriors they once were. You can almost still see it there, deep in the eyes. I write from my desk at the Hotel Lucerna, in Tijuana, Mexico. Rumor has it that El Presidente stays here. Good enough for me then, I guess. The light breeze carries the sound of the fountain up three stories and mixes it with distant jackhammers and shouts in Spanish. All the while, the gossamer curtains billow like some exotic movie set.
I feel special somehow, important. As if something here is going to define my fate, or end up immortalized in a song. "Down in Mexico they say..." I haven't just sat and written in a while. I feel like I need a bottle of Tequila for this to be right, that and a cigar burning slowly in the ashtray. Times like this make me miss smoking. I look down over the balcony and see my travel companions on the veranda below, So I head down to the Hotel bar for a glass of Anjeo and a half dozen cerveza, then off to get some dinner. We were given bread and a salsa made of habanera peppers. The waiter knew we were not from here and warned us. "be careful" he said raising an eyebrow, "Muy caliente...hot". The sound of construction was winding down, replaced by the drone of the cars that waxed and waned on the road outside the hotel walls. After dinner we settled in by the pool to soak up the warm night.
"Una mas cerveza"
It was a question.
It was an answer.
A coyote call in a paved over desert.
A quiet howl to a Moon that was once sacrificed to.
We drank it all in.
Next Rambling
...or...
Back to the Rambling menu