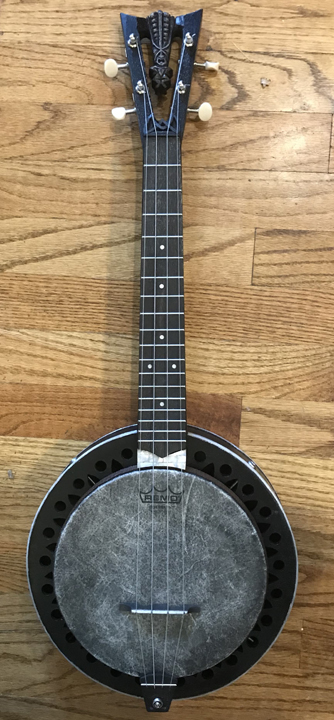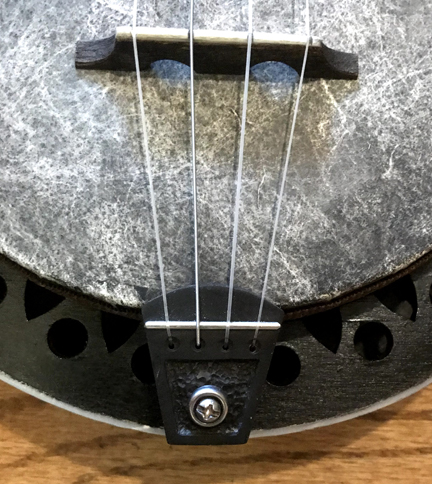 "Pirates of the carribean" inspired Banjo Ukulele
built by Tiki King, 2020
from:
www.tikiking.com
Ukulele, Ukelele, Ukalele, Uke!
Custom Tiki King Banjo Uke,
inspired by Disney's "Pirates of the Carribean" series
Tenor scale mahogany neck
Bone and mahogany bridge
Ebony nut
Resin embelishments
Mother of Pearl position markers
8" pot with Remo Fiberskyn Head
10.5" Birch and Pine resonator,
with ivoroid binding
grover style tuners
20 fret rosewood fretboard
built in 2020.
$550 U.S.
Click
here for purchase information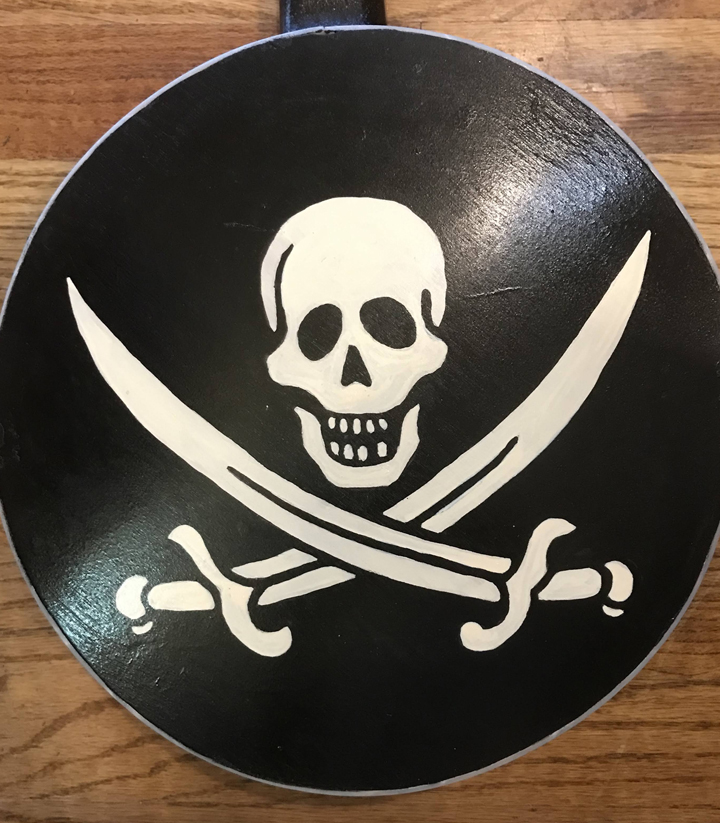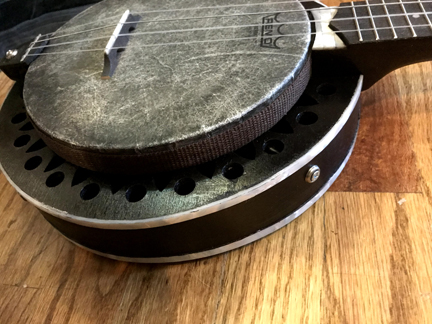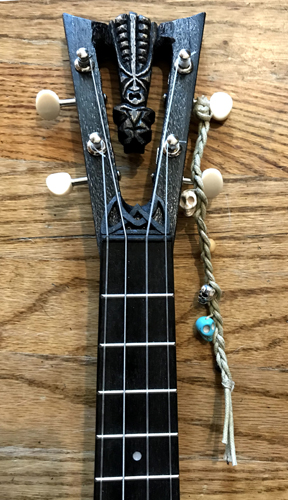 The Black Pearl,
A fictional ship from Disneys "Pirates of the Caribbean" series, was originally called the "Wicked Wench". She was Captained by Jack Sparrow for many years until she was set on fire and sunk by Cutler Beckett, with Jack onboard. But, while dying, Sparrow called upon Davy Jones, and struck a bargain with him: his soul and one hundred years service aboard the Flying Dutchman, in return for a continued human existence of thirteen years as captain, plus saving the Wicked Wench and transforming her into the fastest, most dangerous pirate ship on the seven seas. Jones agreed, and raised the ship from the sea floor, now a charred vessel with an angel figurehead. This Banjo Uke was inspired by the Black Pearl. The back of the resonator features the jolly roger that was flown by Barbossa while he had the pearl. finished in charred black with charcoal, pearl and Ivory colored accents, and even a "piece of eight".