Customized Tiki Ukuleles by Tiki King
The First "Professional" grade Art Ukuleles I did, back in 2001. The all solid mahogany bodies were built by the world renowned Hill Guitar Company, in the style of the old Hawaiian Kumalea Ukuleles. I added the carving, staining, Finish, etc. I only did the four you see here, all of which are now in private collections. The soundboards all had the same Tiki design, but all four headstocks were unique. The one in the full body picture was displayed at the NAMM Museum of Making Music as an example of Art in Luthierie in 2007, and is in the 2005 book "Tiki Art Now"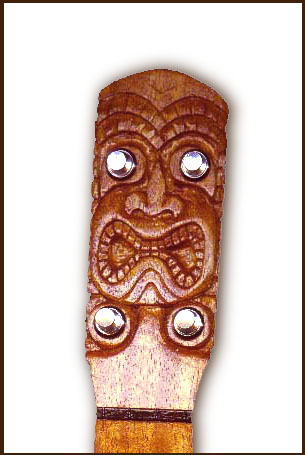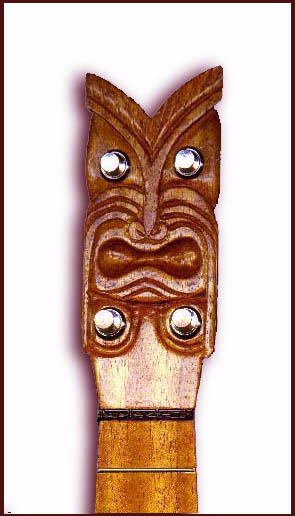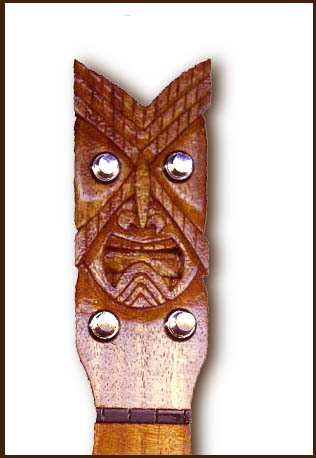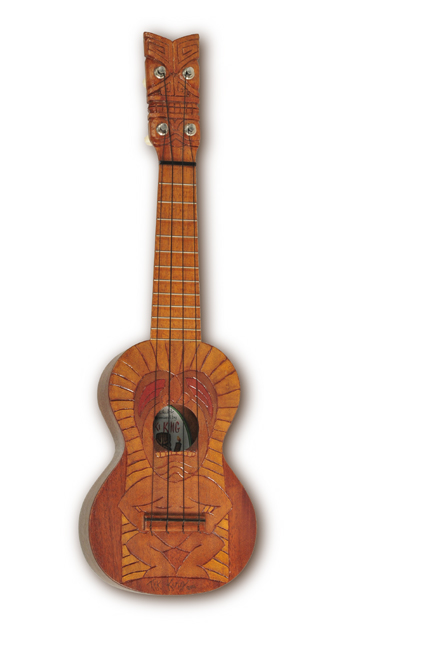 Ken Hill Ukuleles, with Carving by Tiki King
from:
www.tikiking.com
Ukulele, Ukelele, Ukalele, Uke!